From sea to shining sea, where will you find the very best skydiving in the USA? We've chosen our very favorite locations, based on skydivers' general consensus (as well as loads and loads and loads of our own boogie travel). Here's our go-to list of great places to skydive--which covers every major region of the good ol' U. S. of A.
THE BEST PLACES TO SKYDIVE IN THE WEST
Skydive Snohomish made the top of the list of the Travel Channel's "9 Best Places to Skydive in the World"--and rightly so! The place is a tandem-magnet for its insanely majestic views, but sport skydivers love it just as much. It has a zoomy caravan, really accommodating landing areas, lots of facilities and a super-fun community of experienced jumpers.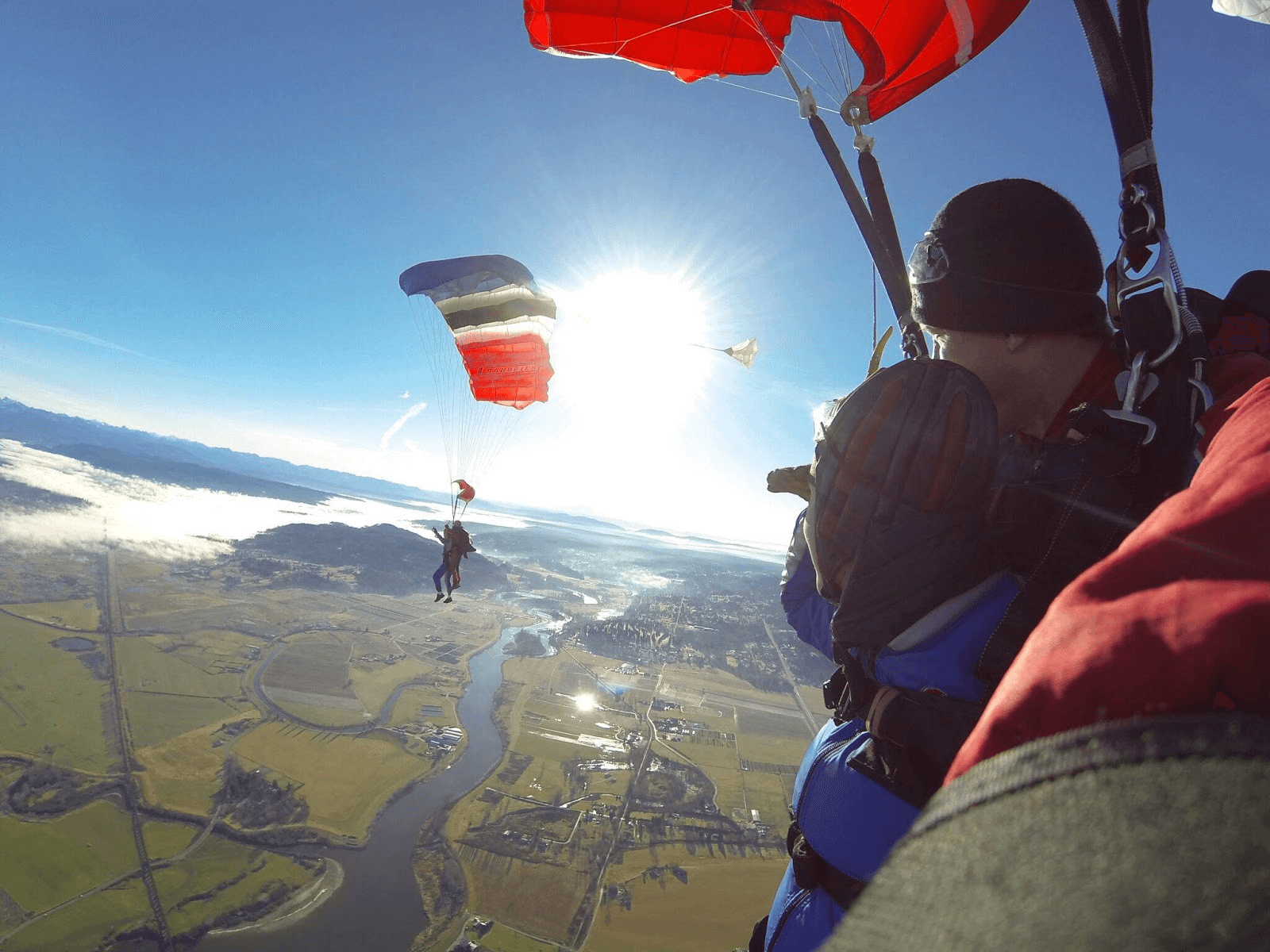 From its immense stable of aircraft to its dedicated program to learn how to wingsuit to its world-class staff of coaches and organizers, there are plenty of excellent reasons why Skydive Perris is a legendarily awesome place to skydive (both indoor and outdoor). Oh--and there's a pool and an on-site restaurant, if you feel like slowing your roll for a hot minute and gathering your strength to storm the castle.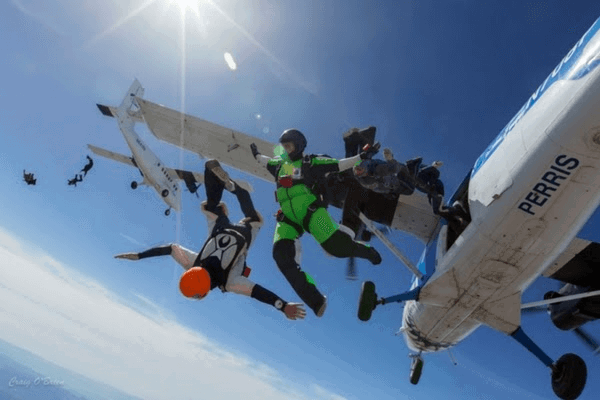 BEST PLACES TO SKYDIVE IN THE SOUTHWEST
Want to knock out some serious jumps with some serious badasses in serious comfort? Head out into the middle of the Arizona desert between Phoenix and Tucson to the town of Eloy, where Skydive Arizona offers jumping from fantastic aircraft (balloon speciality jump, anyone) with a who's-who of top-shelf skydiving athletes. The facilities are extensive--including a vertical wind tunnel (that cuts a fine figure against the desert sunset at green-light time).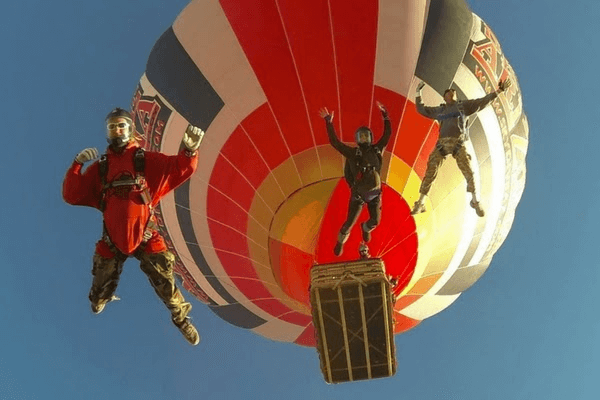 Conveniently within 50 miles of both Austin and San Antonio, Skydive San Marcos puts a lightning-fast, commodious Blackhawk Grand Caravan well within the reach of the biggest skydiving community in Texas. The events are awesome, the staff is wonderful (and wonderfully talented) and the vibe is pure delight.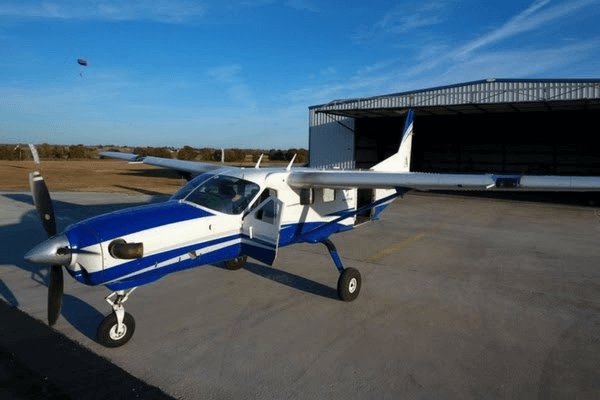 BEST PLACES TO SKYDIVE IN THE MIDWEST
In our opinion, Skydive Tecumseh is one of the best-run, friendliest, best-appointed places to skydive in the USA. There are easter eggs aplenty for experienced jumpers: for example, Skydive Tecumseh's "early bird loads." Early bird tickets are sold at a discount and get the wheels up before 9:00am, starting your day off juuuuuust right. Oh--and they've got a King Air, too!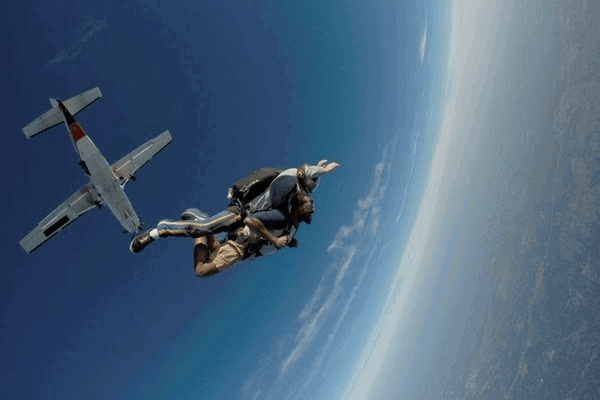 Sure, there are way bigger places to jump in the midwest (we're looking at you, Skydive Chicago...) but our vibe is low-key and family-style, so we have a different kinda favorite. Skydive KC consistently wins us over with its everybody-in-the-pool atmosphere and total lack of "skygod" drama. The culture at Skydive KC is passionately inclusive, and welcomes a wide variety of ages, disciplines and skill sets, so nobody needs to be nervous strolling in for the first time. It's an awesome feeling!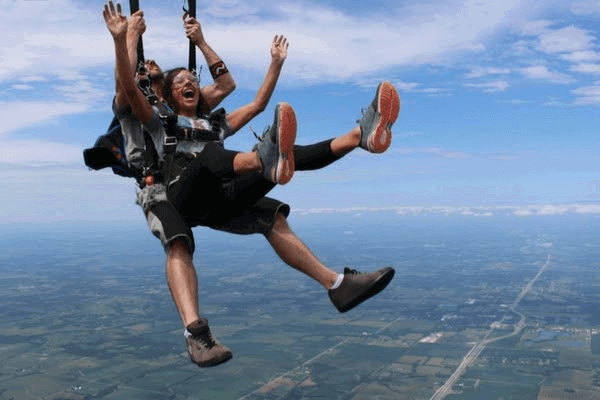 BEST PLACES TO SKYDIVE IN THE SOUTHEAST
The best skydiving locations are the ones with the right balance of people, facilities and aircraft to tune every jump up to a resounding perfection. Skydive Carolina has been offering just that since they opened in 1986, getting everyone from first-timers to world champions into the airflow. (Pro tip: Show up for CarolinaFest, the dropzone's epic annual summer boogie. You'll thank us.)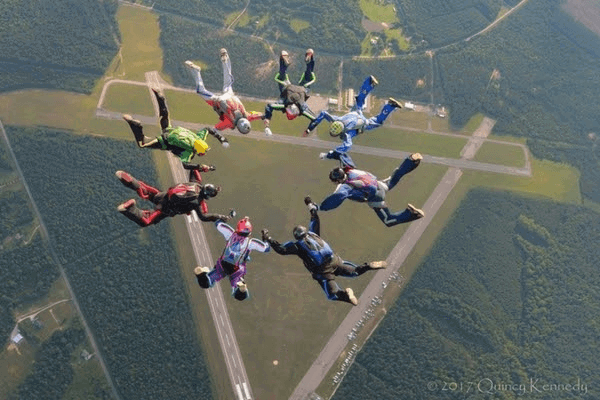 The world's best skydivers--of both the parachute-wearin' and windytube-kickin' variety--choose to come to Skydive Paraclete XP to work on their moves. The facility, which was built by skydivers for skydivers, has rightfully become one of the destination dropzones for skydiving in the USA and one of the top training facilities for serious jumpers. You owe it to yourself to go check it out.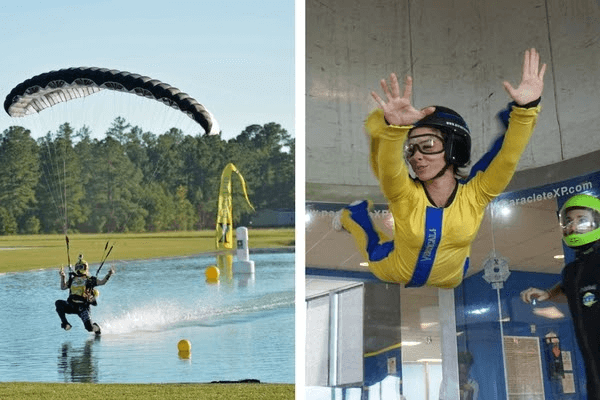 BEST PLACES TO SKYDIVE IN THE NORTHEAST
If it's fun you're looking for, it's Cross Keys you're looking for. Skydive Cross Keys has one of the most giddily-planned calendars in the skydiving world (Mexican Fiesta! Octoberfest! February Freezefest! Easter Bunny Jump!), and it has been throwing freefall-frenzied parties since it opened its doors in 1994. The best part: Cross Keys keeps that one-love vibe even when they're not all dancing around the hangar in Halloween costumes. Any given Tuesday is a wholehearted celebration of skydiving out there.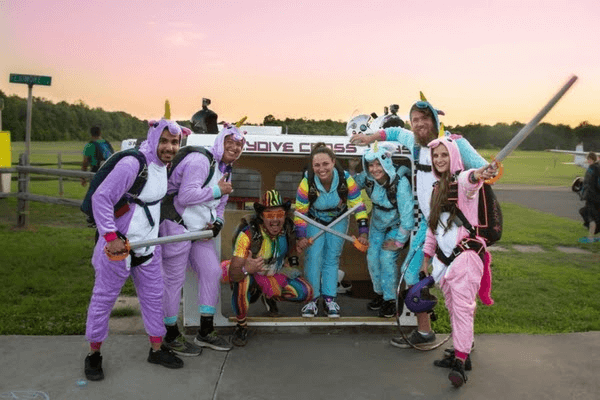 You knew it! We're saving the best for last. That's us, y'awl: Jumptown, the best place to go skydiving in the USA. We truly believe that, and we make sure to confirm it as such every. Single. Day. That's why we were founded and how we run this, after all: We're operated by the Massachusetts Sport Parachute Club (SPC), a not-for-profit organization that exists solely for the promotion and enjoyment of skydiving. Love of the sport has been in our blood since we were founded by some of skydiving's most historic figures as the very first purpose-built skydiving center in the entire USA. We're damn special, and we know that we're responsible to uphold an immense responsibility because of it.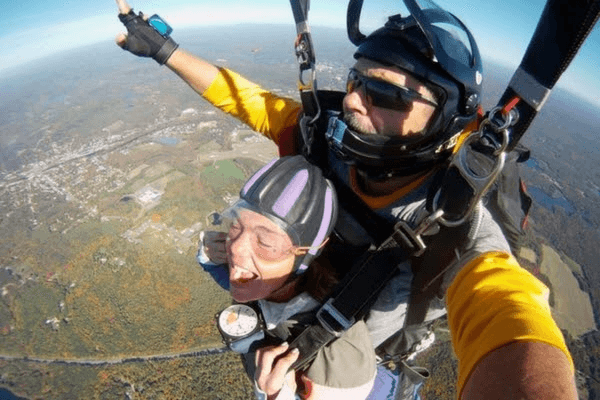 From our world-class facilities to our matchless crew to our full-on passion for self-development, we're where it's at as far as skydiving in the USA is concerned. Don't take our word for it, though--come on over to Jumptown and discover it for yourself!