You'll love jumping with us!
Your first tandem skydive is an event you will never forget! Picture yourself at 13,000 feet at the door of an airplane looking out on the horizon. Your heart is racing a million miles an hour, but you're about to be free! Your tandem instructor calls out "
Ready, Set, GO!
"
Our team can't wait to go above and beyond to make sure your first experience skydiving near Boston is absolutely unforgettable! Located in Orange, MA, thousands of people from all over New England choose us for our unique vision and community vibe.
Making reservations at Jumptown Skydiving is easy! Call us directly or book online through our website. All pricing includes training, equipment, tickets to altitude -
there are no hidden fees
!
How much does it cost to skydive?
Jumptown's skydiving prices are neither the most expensive nor the least expensive in the Boston/New England area. It is our firm commitment to never compromise on safety and only invest in the best equipment available. Learn more about our team and why Boston skydiving residents choose to jump with Jumptown!
Want to make your first skydiving experience with us? Check out our special prices and packages!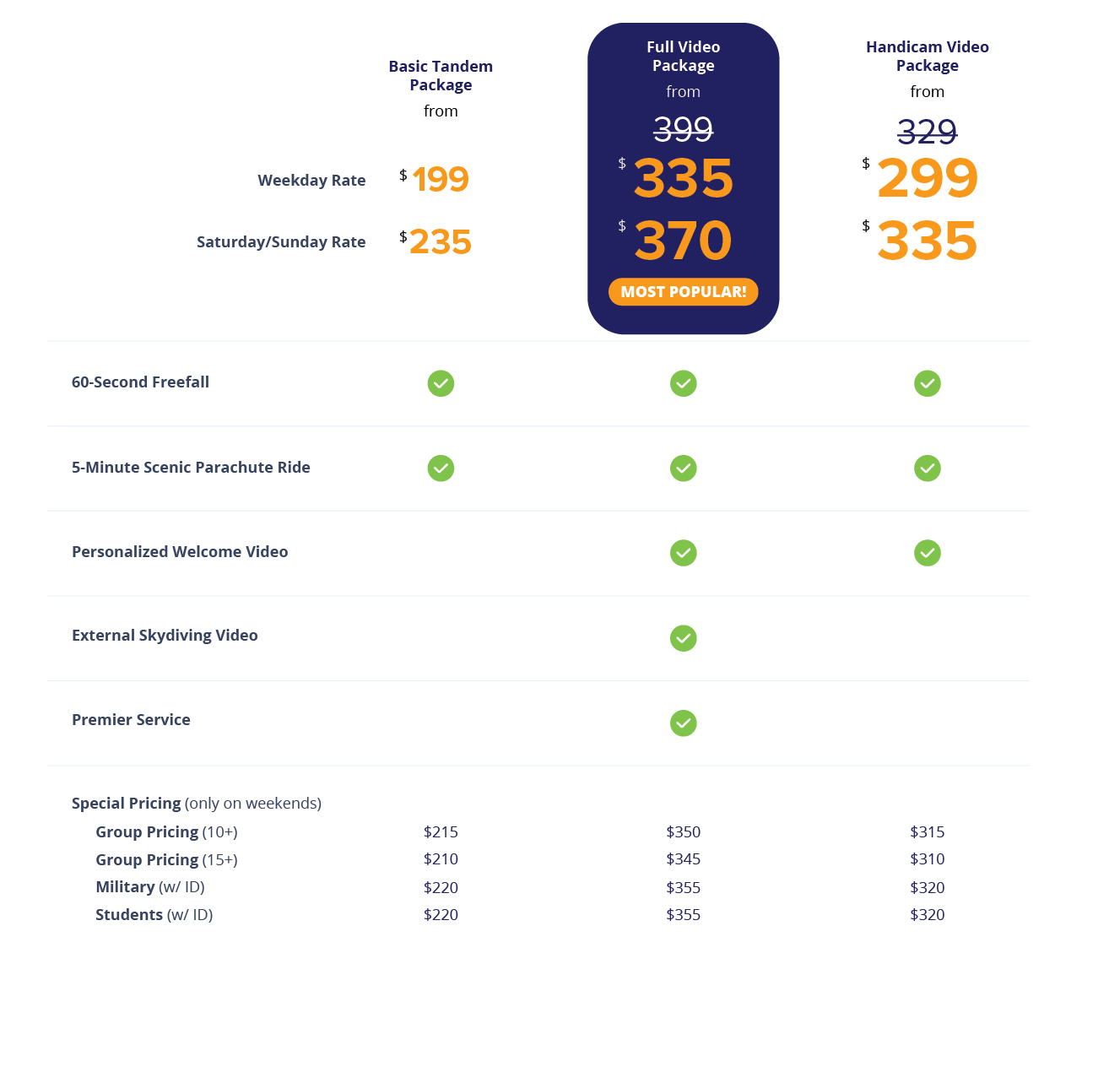 We've got the best instructors.
Our staff are our greatest asset and they will give you the adventure of a lifetime!
Each of our instructors meet all certified USPA (United States Parachute Association) requirements with all of our tandem instructors having a minimum of 500 jumps before being allowed to gain instructor certification. We are careful who we select to ensure we have the very best instructors to deliver the best experience possible.
More importantly, we all like to have fun!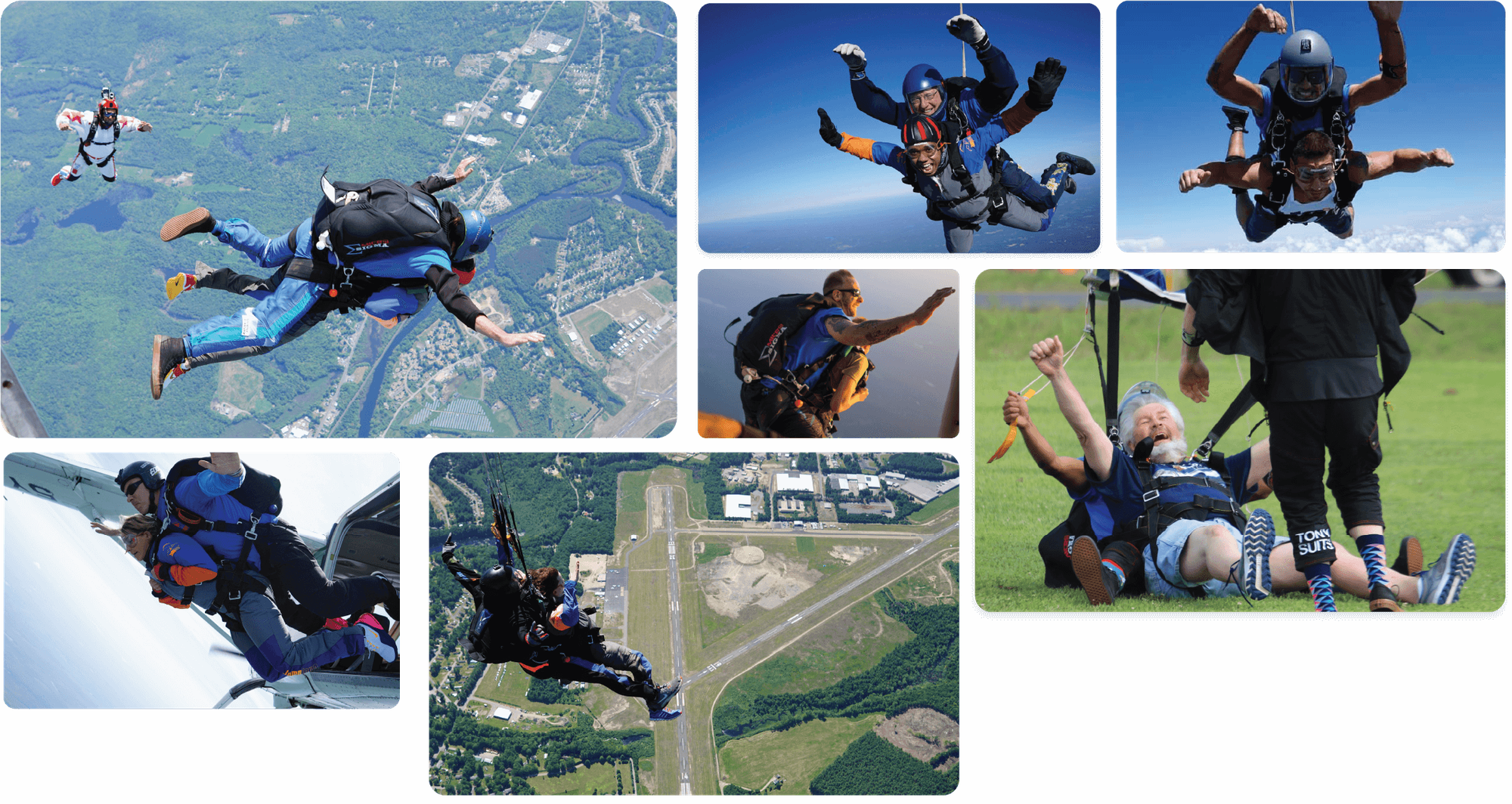 Photo credits to:
Maia-Jena Allo, Dave Bryce, and Jesse O'Neil